Welcome Video from Chris Landry!
Chris Landry is a Vancouver Mortgage Broker for VERICO Paragon Mortgage Group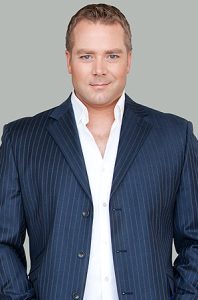 A mortgage is the biggest loan you'll probably have because this one is for the home you'll be purchasing. Your home will be the collateral on this one so it guarantees that the loan will be paid.
If you plan on getting a mortgage then you should familiarize yourself with the different options you can have. These options can be ideal for whatever financial situation you're currently in. For you to know here are some of the most common types of mortgages:
Fixed-Rate Mortgage – In this mortgage, the interest fee is the same with the life of the loan. If you plan on getting this one, you'll have to consider the period of how long it takes to pay off the loan. On average, a loan usually takes 15 to 30 years to pay.
Fixed Period Adjustable Rate Mortgages – This is also referred to as Hybrid ARMs, wherein it provides the steadiness of a fixed interest rate and payment for the initial adjustment period which usually takes five to ten years. After the fixed rate period expires then the interest rate is automatically adjusted every year for the remaining loan term.
Construction Mortgages – If you plan on building a new home then you should consider this option. This loan mostly involves a two-step borrowing process. For the first step, the loan covers the construction period wherein the payment is for the builders. The second step will typically convert the loan into a traditional, long-term fixed-rate mortgage.
Mortgages for First-Time Home Buyers – A lending program is usually offered by lenders to first time home buyers. This one makes buying a home a lot easier because only a small down payment is required and it offers a flexible income and credit requirements.

The following is taken from Chris Landry's primary website www.chrislandry.ca:
During 2012, mortgage rates have dropped to lows not seen before in the history of Canadian mortgages. Many consumers are now considering taking longer terms such as a 10 year fixed rate at 3.89% for example. One of the major reasons for taking a 10 year term is that the Bank of Canada has indicated that more normalized rates will be seen in the market starting at the end of 2012 and onward. Historically speaking, the average mortgage rate for a 5 year fixed is around 5% to 7% while a variable would be 4% – 6%. Given the past rates we have seen not long ago in the early 2000's, a 10 year mortgage could be very beneficial a few years from now when most consumers are renewing at 5% or 6% for example.
With mortgage portability, a 10 year mortgage can be carried to another home purchase if you sell the existing one you started the mortgage with. Most mortgages are also assumable, meaning a buyer of your home can assume the 10 year mortgage rate you have and this could be a good selling feature as well.
As the 5 year rate is about 70 basis points lower than the 10 year currently, it is also at attractive levels but a renewal after 5 years into higher rates at levels around 6% could be very possible. Obtaining a longer term mortgage would help avoid that scenario and could save a borrower some significant changes to their mortgage payments and interest charges.
Source: http://chrislandry.ca/fixedmortgagerates.html
Click here to see more Vancouver mortgage blog posts from Chris Landry